 WE ARE AN ARTISTIC COLLECTIVE EXPRESSING OURSELVES DISCURSIVELY AND INTERDISCIPLINARILY, THROUGH THE MEDIUMS OF CONTEMPORARY DANCE, CINEASTICS AND FASHION DESIGN. WE COLLABORATE SITUATIONALLY, PRODUCTIVELY AND TRANSPARENTLY TO CREATE RELEVANT, SUSTAINABLE AND INCLUSIVE OFFERINGS. HUNGRY FOR SOCIOCRITICAL DISCOURSE, WE'LL PICK YOU UP FROM SPACES, NON-PLACES, AND HOME. INTO FANTASTIC, UTOPIAN AND AESTHETIC VISIONS OF THE FUTURE.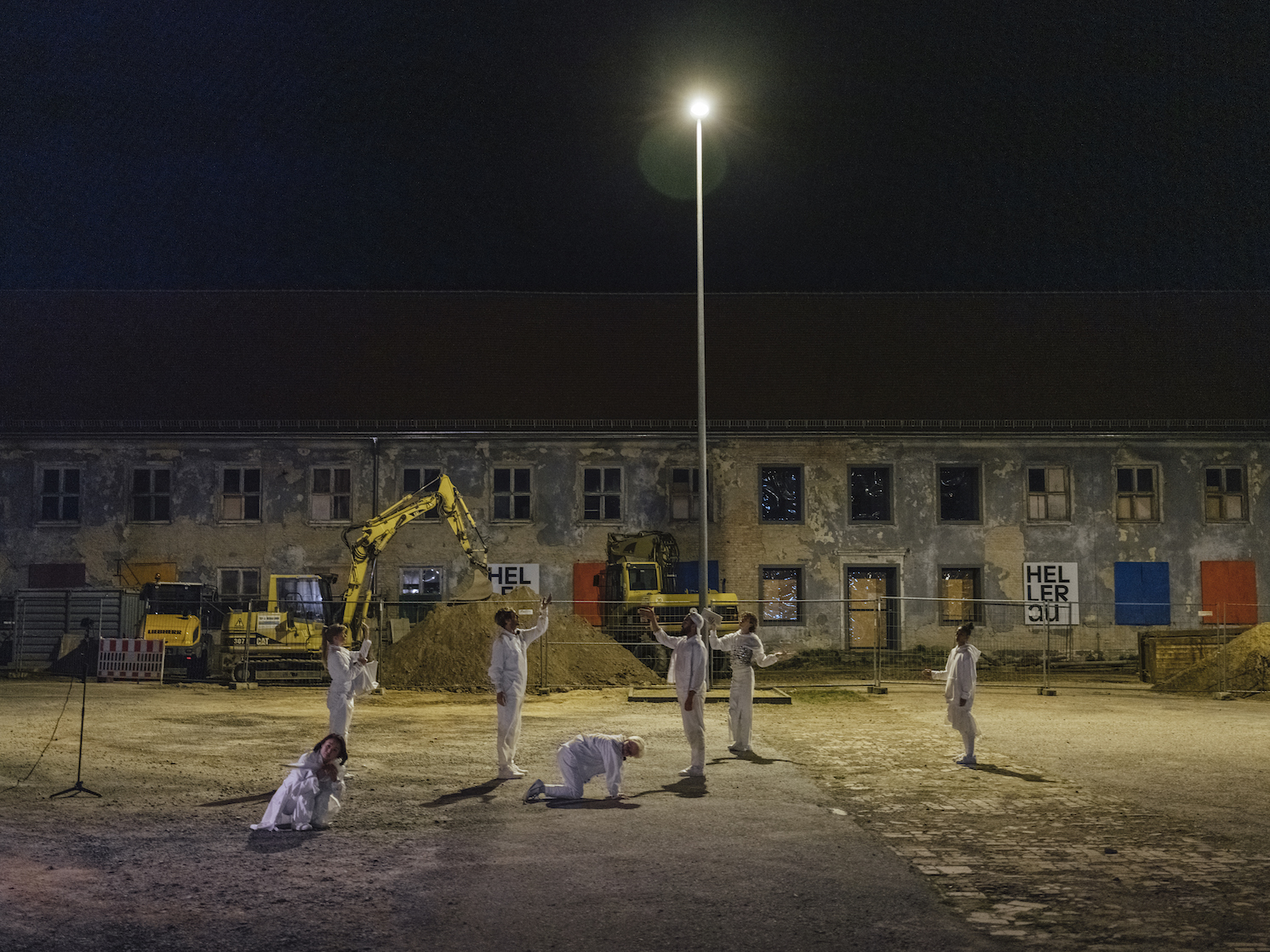 From May 21-23, go plastic company was invited to the Brighton Festival in the south of England to present the project ASPHALTWELTEN at the Caravan Assembly.
The Caravan Assembly is a curated gathering of performers and international programmers and producers around a specific theme. The goal is to promote dialogue, exchange and collaboration.
This year, the Assembly will take place as a physical and virtual event as part of the Brighton Festival and we are very much looking forward to the exchange and the opportunity to spin new networks and further raise the visibility of the project.
More about the ASPHALTWELTEN project is available at: asphaltwelten.goplasticcompany.de
>> ASPHALT-STUDIEN    PERFORMANCE