 WE ARE AN ARTISTIC COLLECTIVE EXPRESSING OURSELVES DISCURSIVELY AND INTERDISCIPLINARILY, THROUGH THE MEDIUMS OF CONTEMPORARY DANCE, CINEASTICS AND CREATING VISUAL WORLDS WHOSE TEXTILE FACETS STEM FROM FASHION DESIGN. WE COLLABORATE SITUATIONALLY, PRODUCTIVELY AND TRANSPARENTLY TO CREATE RELEVANT, SUSTAINABLE AND INCLUSIVE OFFERINGS. HUNGRY FOR SOCIOCRITICAL DISCOURSE, WE'LL PICK YOU UP FROM SPACES, NON-PLACES, AND HOME. INTO FANTASTIC, UTOPIAN AND AESTHETIC VISIONS OF THE FUTURE.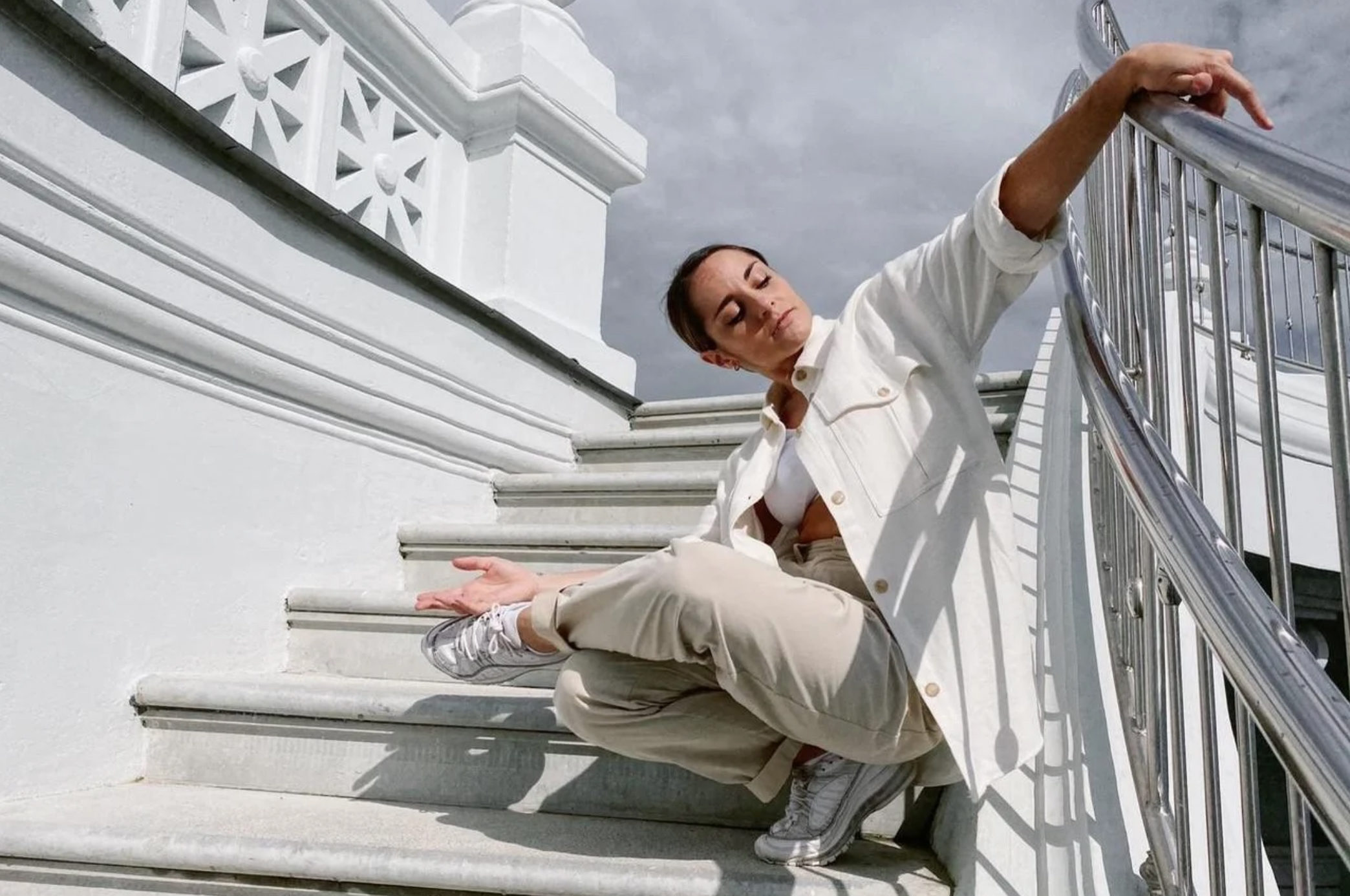 The year 2023 also marks the beginning of our first rehearsal phase forMELANCHOLIC MARATHON, our go plastic production this year.
For this we are now inviting the wonderful Tamara Arruti to Dresden to give an intensive workshop from 2-4 June 2023 (from 10 a.m. to 12 p.m. each day). Tamara is a freelance dancer, choreographer, movement director and teacher. Her work moves between mentoring and choreography across Europe. In her company Arta Intensive, which she founded, she deals indepth with self-care and self-development and always uses the options of dance for this.
Information & registration
Dates: Friday, June 2nd until Sunday, June 4th; from 10-12 a.m.
Location: Dresden, Industriegelände. You'll get the address after registration.
Note: The 3-day workshop builds on each other, but can also be attended on individual days.
Prices: Drop-In: 20 € per Class / 15 € for TanzNetzDresden-members // Complete package for all 3 days: 45 € per person / 30 € for TanzNetzDresden-members
Registration & information: For registration in advance and further information please use the following email address: info@goplasticcompagnie.de
Live-Information about our events and activities you can follow on our Telegram Channel anytime.