 WE ARE AN ARTISTIC COLLECTIVE EXPRESSING OURSELVES DISCURSIVELY AND INTERDISCIPLINARILY, THROUGH THE MEDIUMS OF CONTEMPORARY DANCE, CINEASTICS AND FASHION DESIGN. WE COLLABORATE SITUATIONALLY, PRODUCTIVELY AND TRANSPARENTLY TO CREATE RELEVANT, SUSTAINABLE AND INCLUSIVE OFFERINGS. HUNGRY FOR SOCIOCRITICAL DISCOURSE, WE'LL PICK YOU UP FROM SPACES, NON-PLACES, AND HOME. INTO FANTASTIC, UTOPIAN AND AESTHETIC VISIONS OF THE FUTURE.
> T I M E  &  S_PACE   FESTIVAL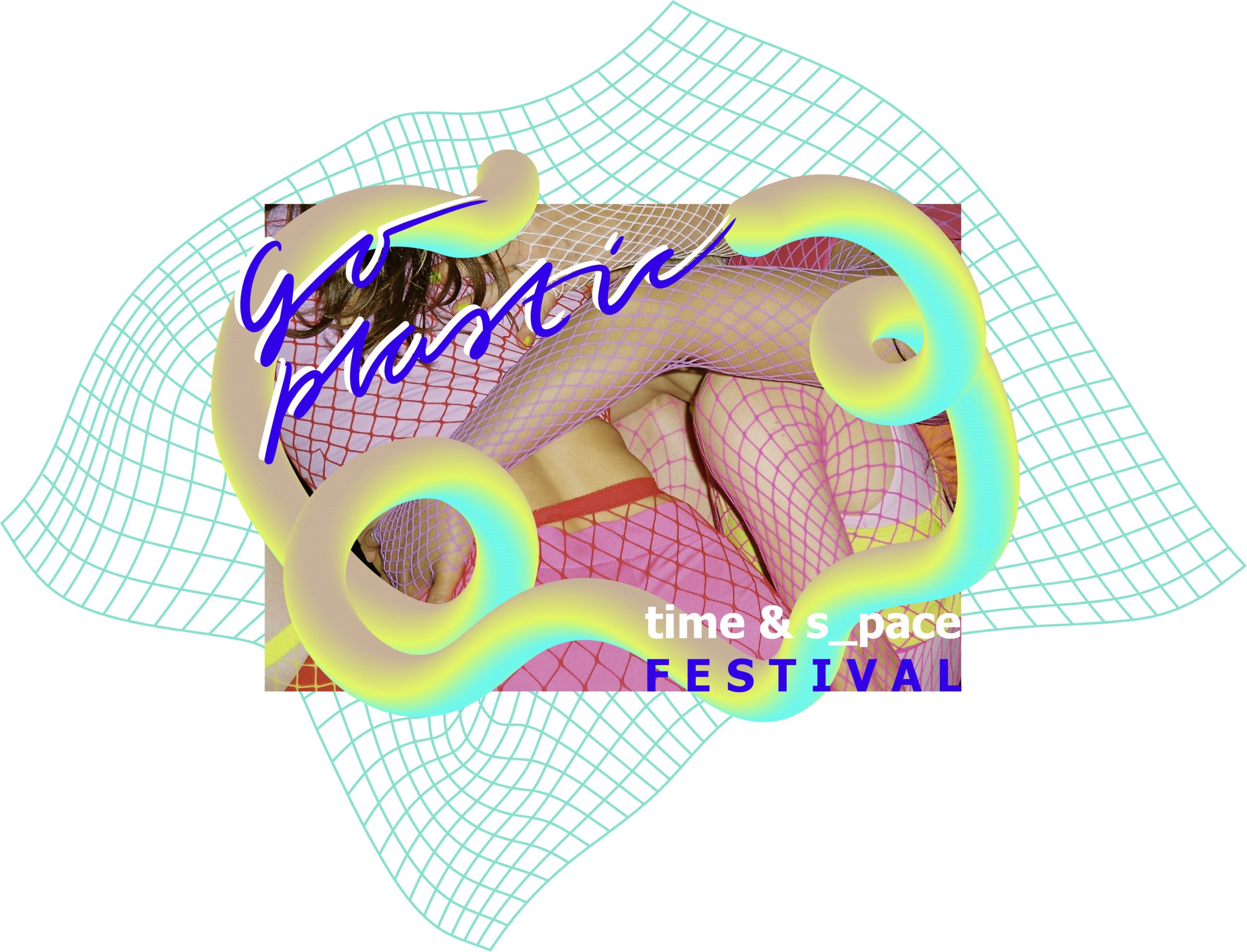 10 years go plastic company
go plastic company celebrates with "time & s_pace" a decade of existence and hosts a festival from 25. November to 3. December 2022 in HELLERAU.  A comprehensive program of the company's works from the last five years, the Dresden premiere of the 2022 go plastic new production "mind the rage" and a gathering of numerous associated artists from various disciplines and genres are planned. Companions of the go plastic company of the last ten years are invited to present their own works. The expected result: five days filled with numerous performances, concerts, exhibitions, installations and stage performances.
"time & s_pace" invites you to enjoy contemporary artistic debate and aims to make visible the great potential and high artistic quality of local and national artists.
Participating: go plastic company, the guts company, TILL/LUBICH, HARTMANNMUELLER, Joy Alpuerto Ritter, Miller De Nobili, KOMA & Ko, Douglas Bateman, Pinkmetalpetal Productions, Dolphin Boys, Cocktail Napkin, ZWEATLANA, Enrico Sutter, Joseph Hernandez, Caroline, Beach, Joao Pedro De Paula, DJ M.over, Tinted House, David Le Thai, Alphonsine Koh, PLAN MEE / Eva Borrmann, Adam Dreessen and others
For more time & s_pace check out:
https://www.goplasticcompany.de/time-and-s_pace-festival
https://www.hellerau.org/en/festival/time-space
---
Date
• time & s_pace – go plastic turns 10 – celebration from November 25 – December 3, 2022 in co-production with HELLERAU – European Centre for the Arts
---
time & s_pace is a project of go plastic company in co-production with HELLERAU – European Center for the Arts. Supported by the NATIONAL PERFORMANCE NETWORK – STEPPING OUT, funded by the Federal Government Commissioner for Culture and the Media as part of the initiative NEUSTART KULTUR. Aid Program Dance. Funded by the Cultural Foundation of the Free State of Saxony. This measure is co-financed by tax funds on the basis of the budget passed by the members of the Saxon State Parliament. Funded by the Office for Culture and Monument Protection Dresden. With the kind support of TENZA and TanzNetzDresden.
---
Graphic work: Lea Schweinfurth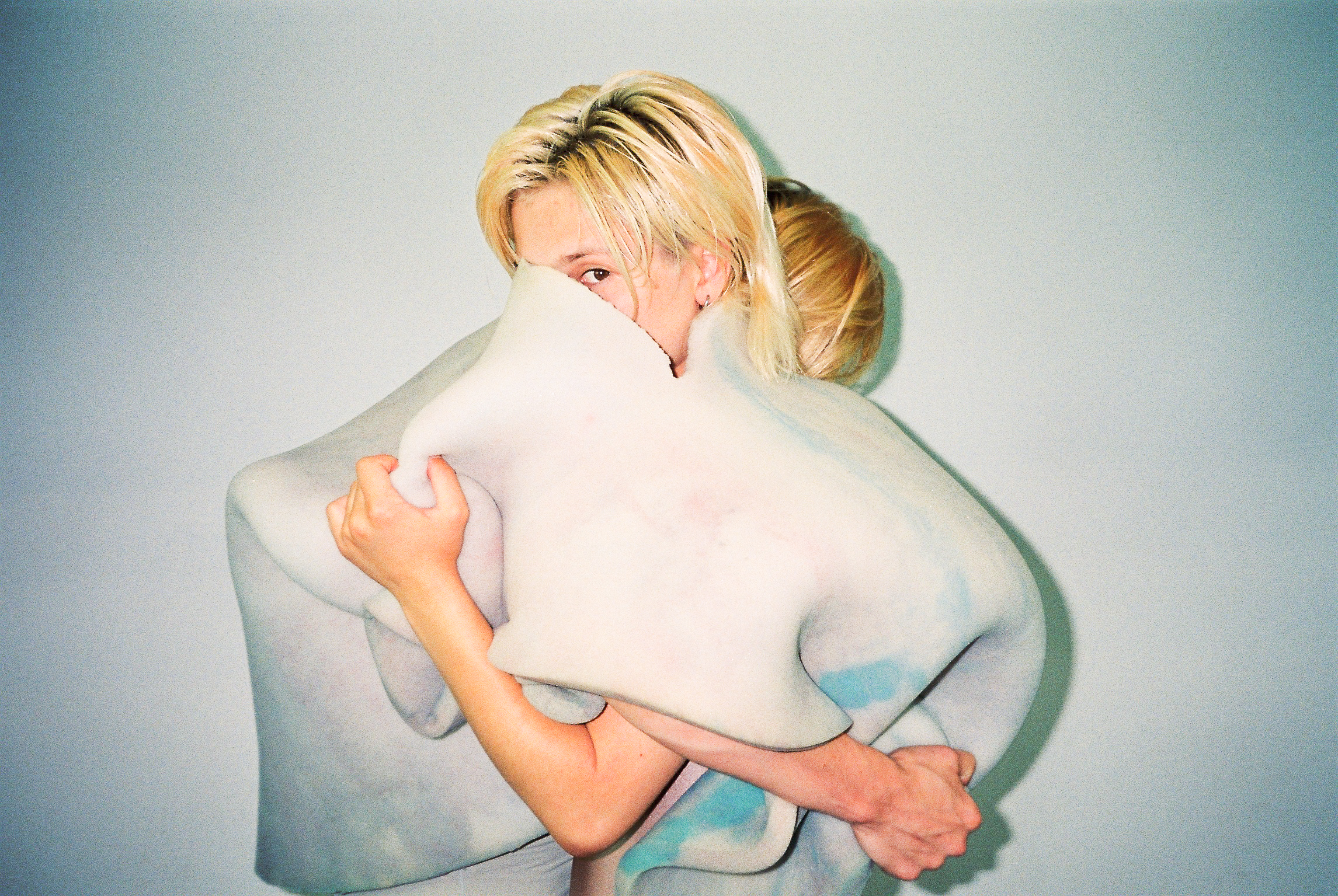 mind the rage – a performative tour about RAGE by go plastic
rage, the – noun, feminine
violent, unrestrained outburst of emotion caused by anger or the like, showing itself in countenance, word and deed
Based on their comprehensive, thematic research, the collective sets an artistic framework, which is filled with biographical anecdotes, associative approaches and personal reflections.
Tipping points, loops, outlets, expectations, transformation and a constant search – for translations into material, into systems, into strategies – characterize go plastic's artistic treatment of this complex and present theme. Inner spaces gets illuminated, traces collected and the many spectra of this emotion differentiated.
The go plastic company undertakes the attempt to identify the positive power of rage and to translate it into usability and to provide the space for different approaches. With ANGER experts from different areas of life and work, questions were discussed, voices heard, experiments started, perspectives opened up and new levels developed.
From the outside to the inside, between negative portrayal and positive selling, between being carried away and painful self-awareness, between overflowing energy and unrestrained silence; go plastic invites discussion and participation and embarks with the audience on a round trip through the realms of anger.